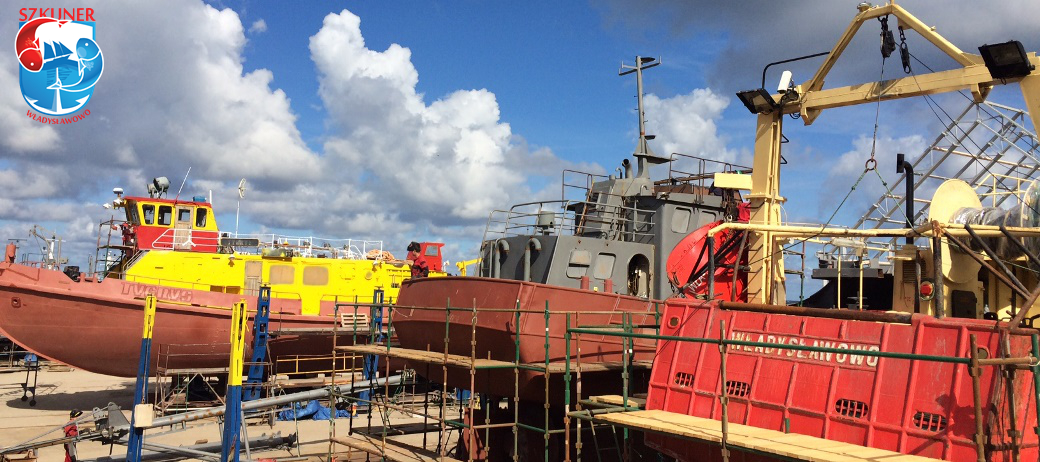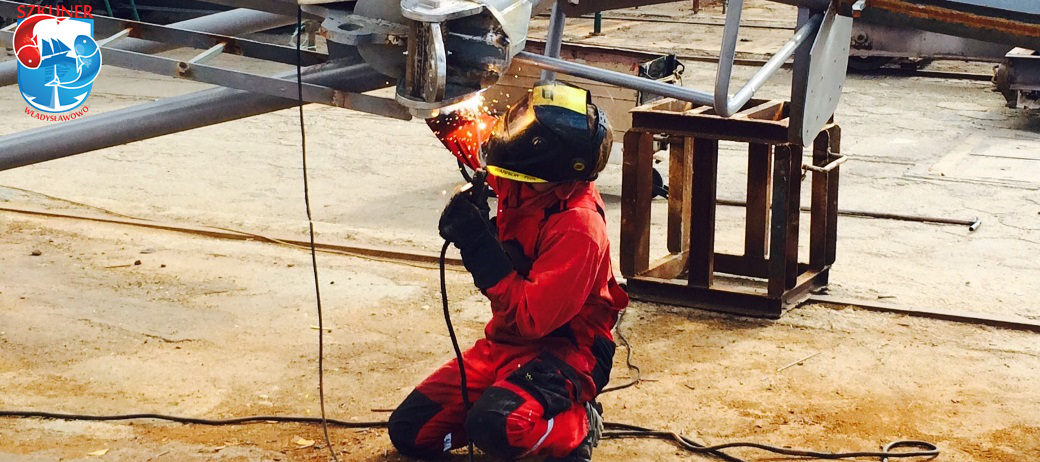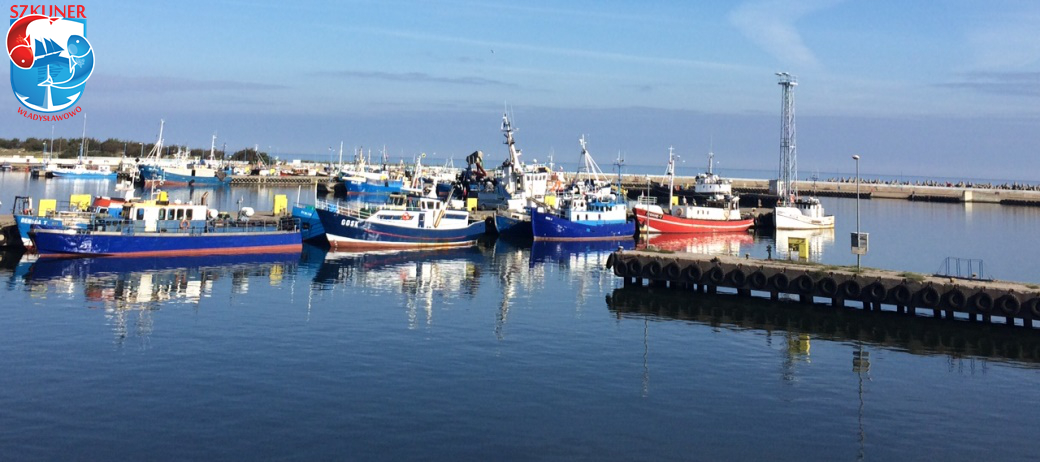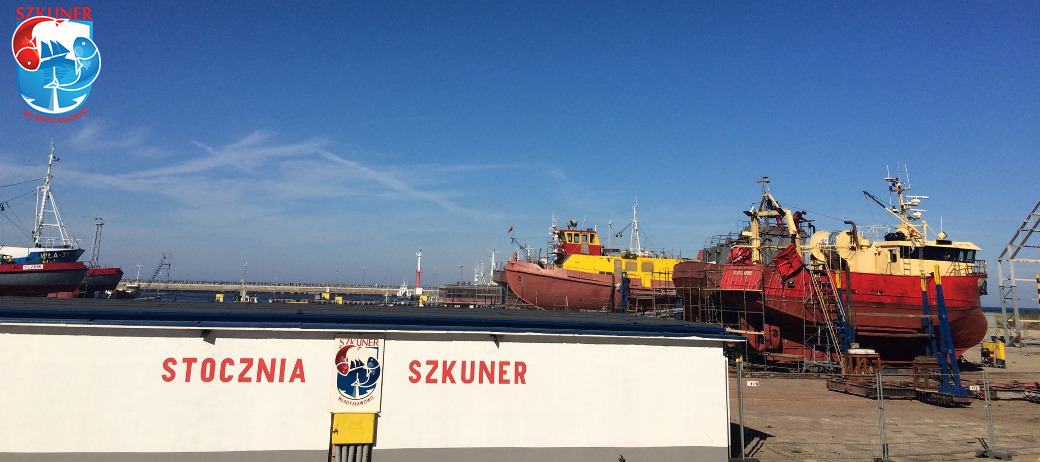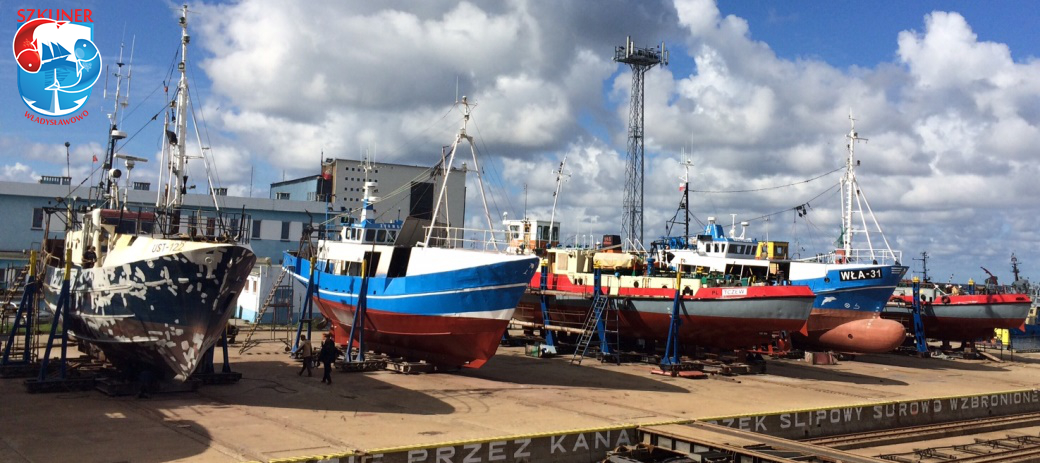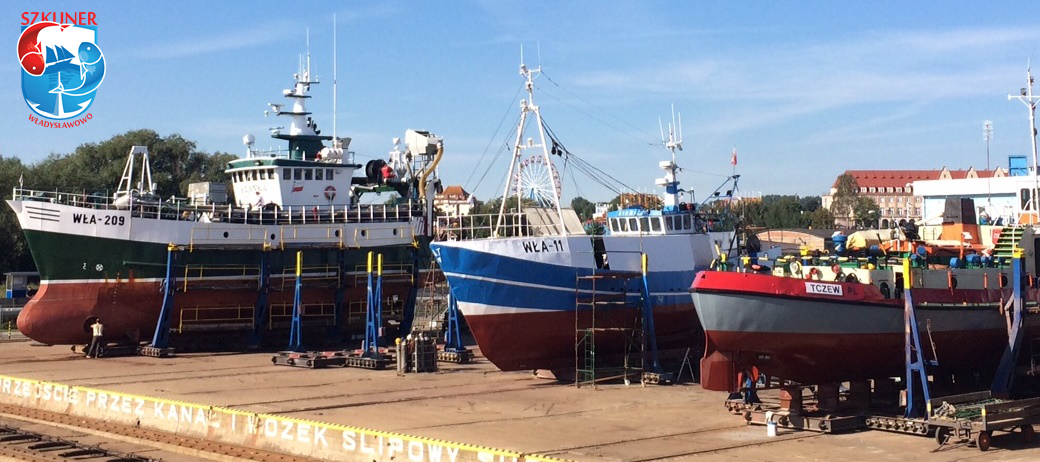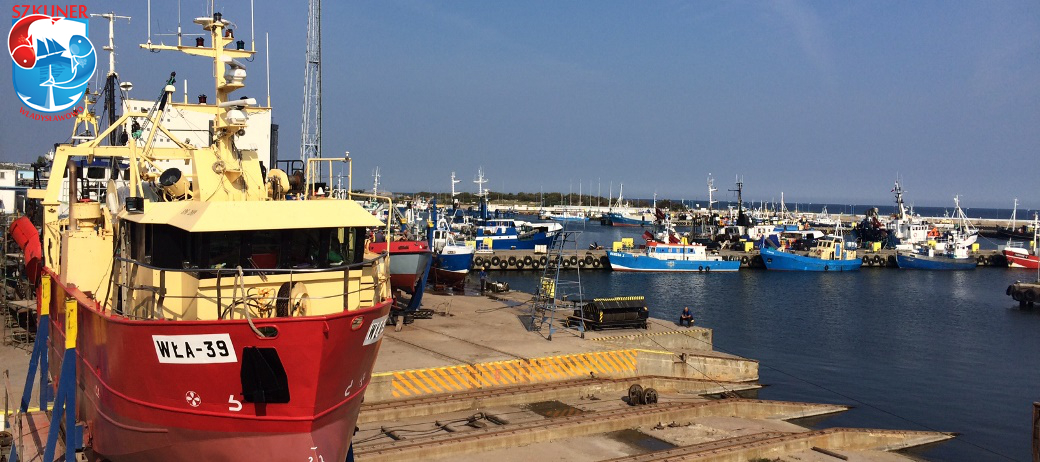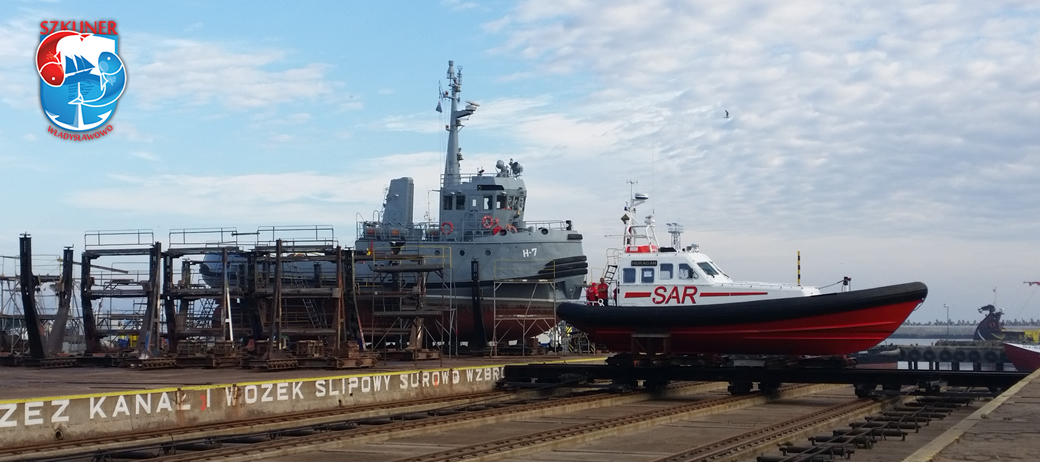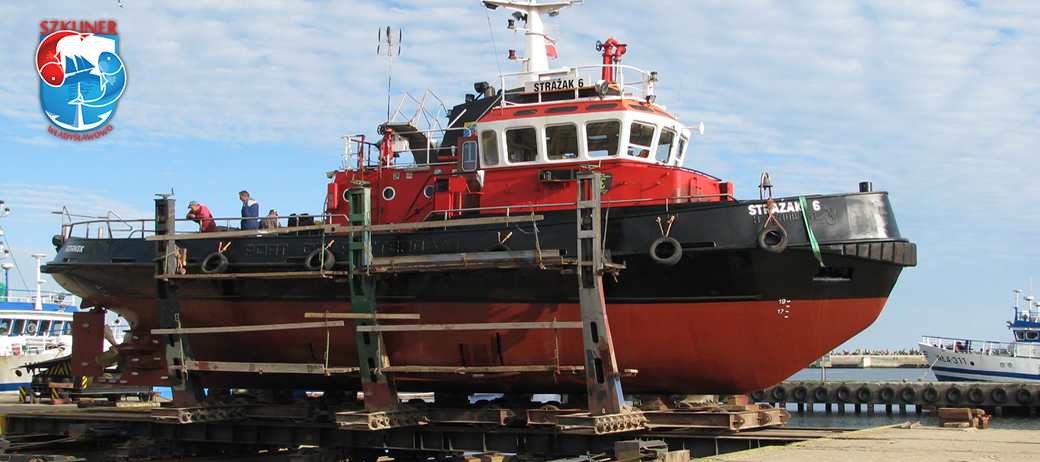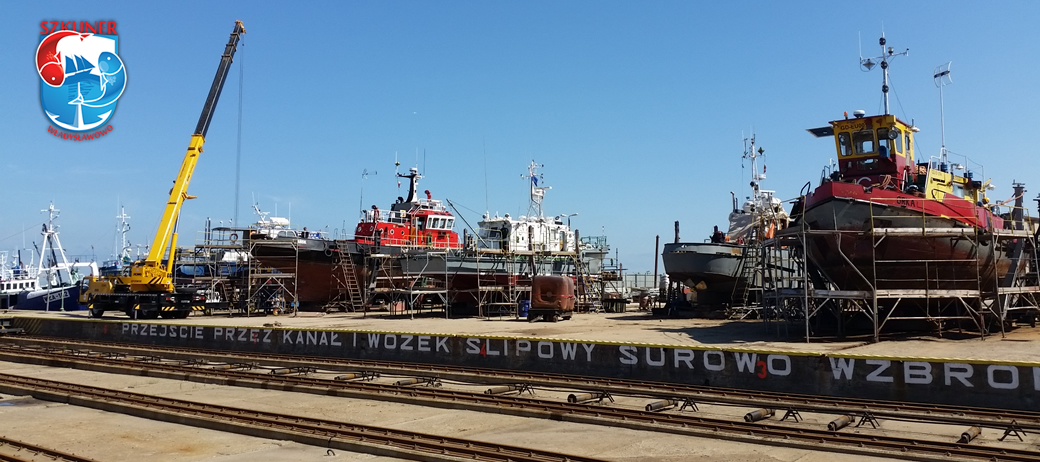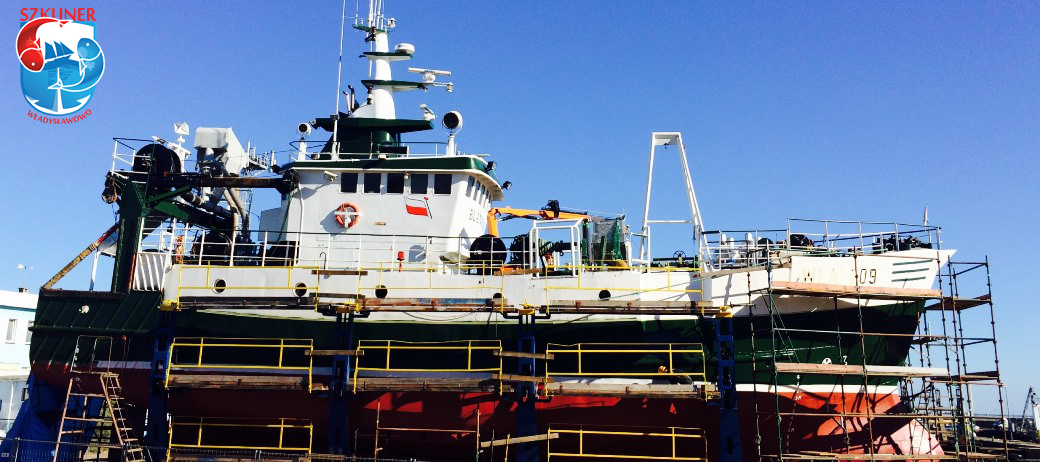 1. The Shipyard holds ISO 9001:2008 Quality Management Certificate and the concession granted by  the Ministry of Home Affairs and Administration in the sphere of manufacturing of and trade in explosives, arms, ammunition and technology for military or police use. 
2. The Shipyard is a member of "Związek Pracodawców FORUM OKRĘTOWE" Association of Polish Maritime Industries.

3. The Shipyard holds qualifications under Polish Register of Shipping in scope of:
manual arc welding,
insulation resistance measurement, overhaul of electric machines up to 50 kW,
overhauls of main and auxiliary, diesel engines, gears, shaft lines, copper alloy propulsion propellers, pumps, heat exchangers, winches and steering gear,
ultrasonic construction thickness measurement.
4. Slip parameters: ship displacement max. 220T
Vessel length  max Lc = 30 m
Vessel broadth max B = 7.5m
Draught H max = 3.8 m
Vessels with a draught of up to 4.00 m entering port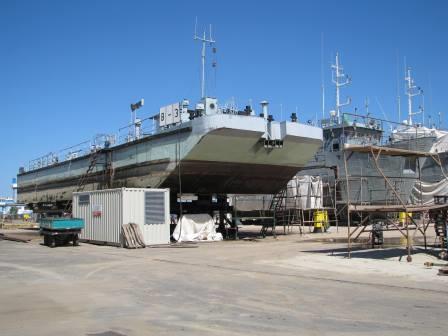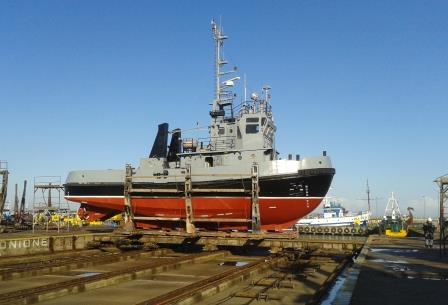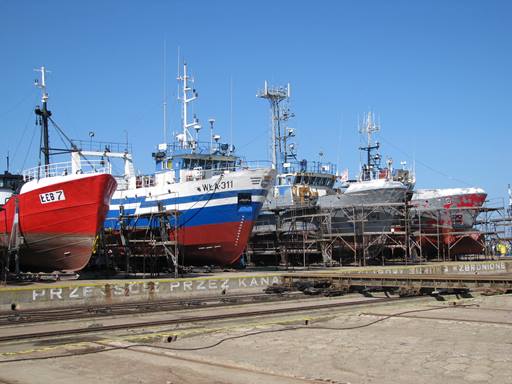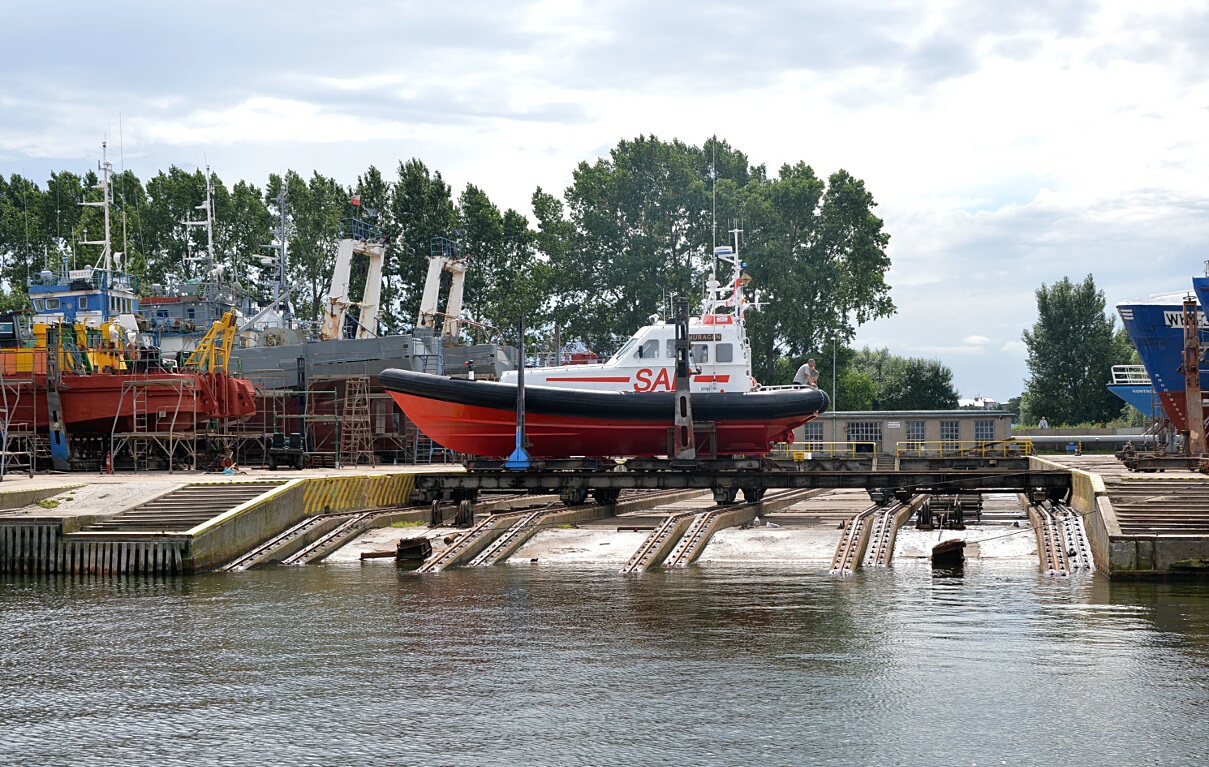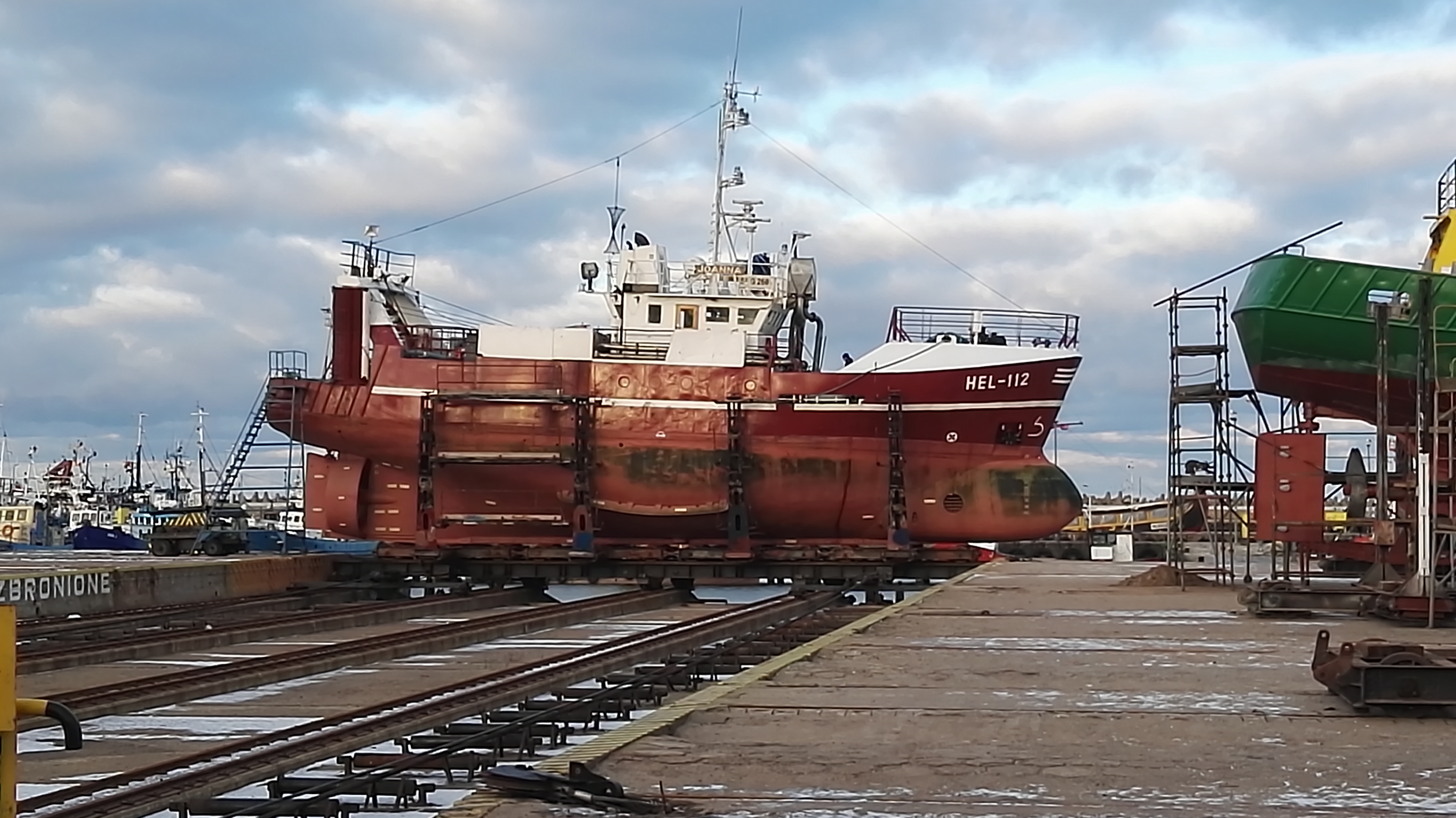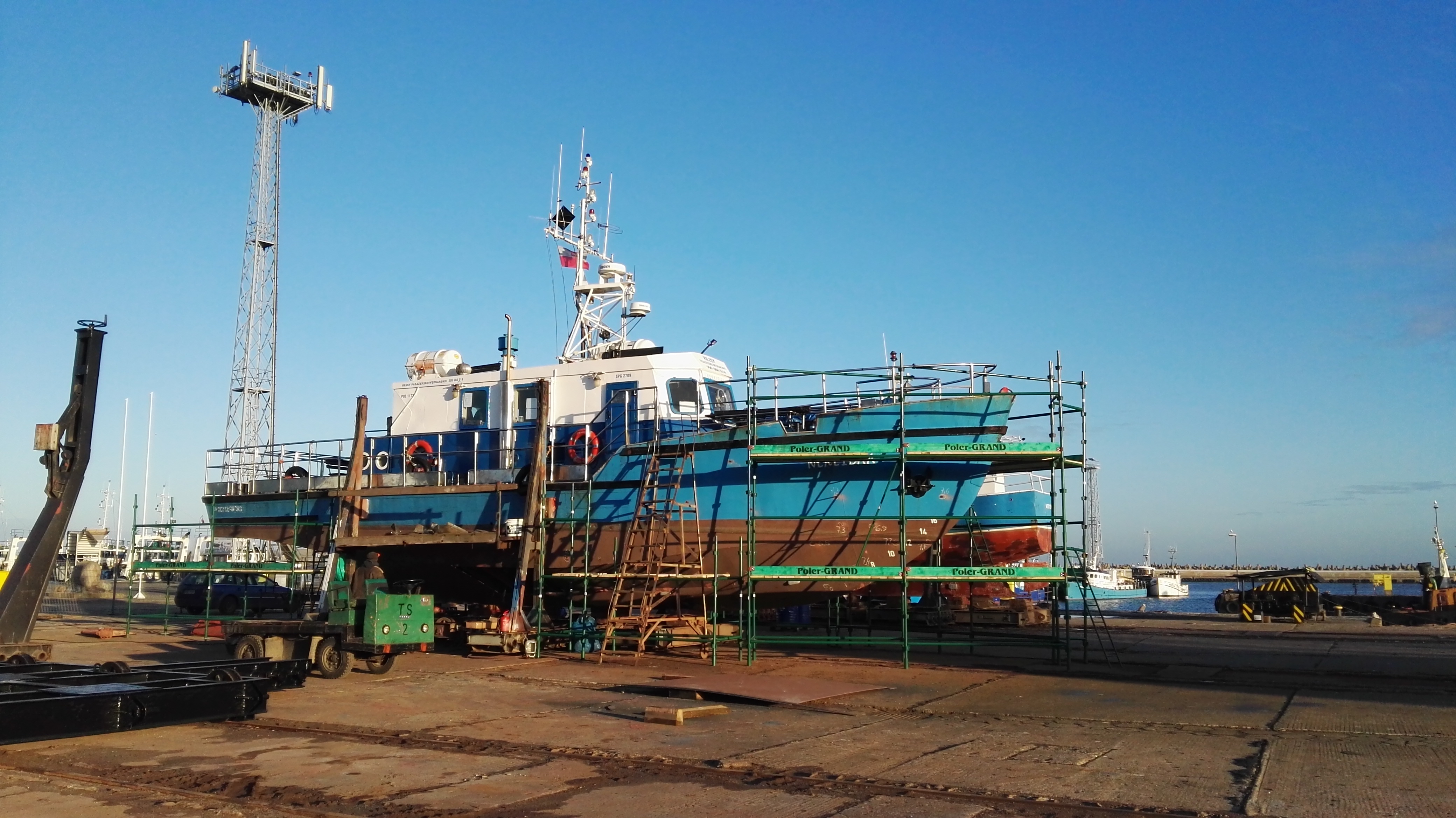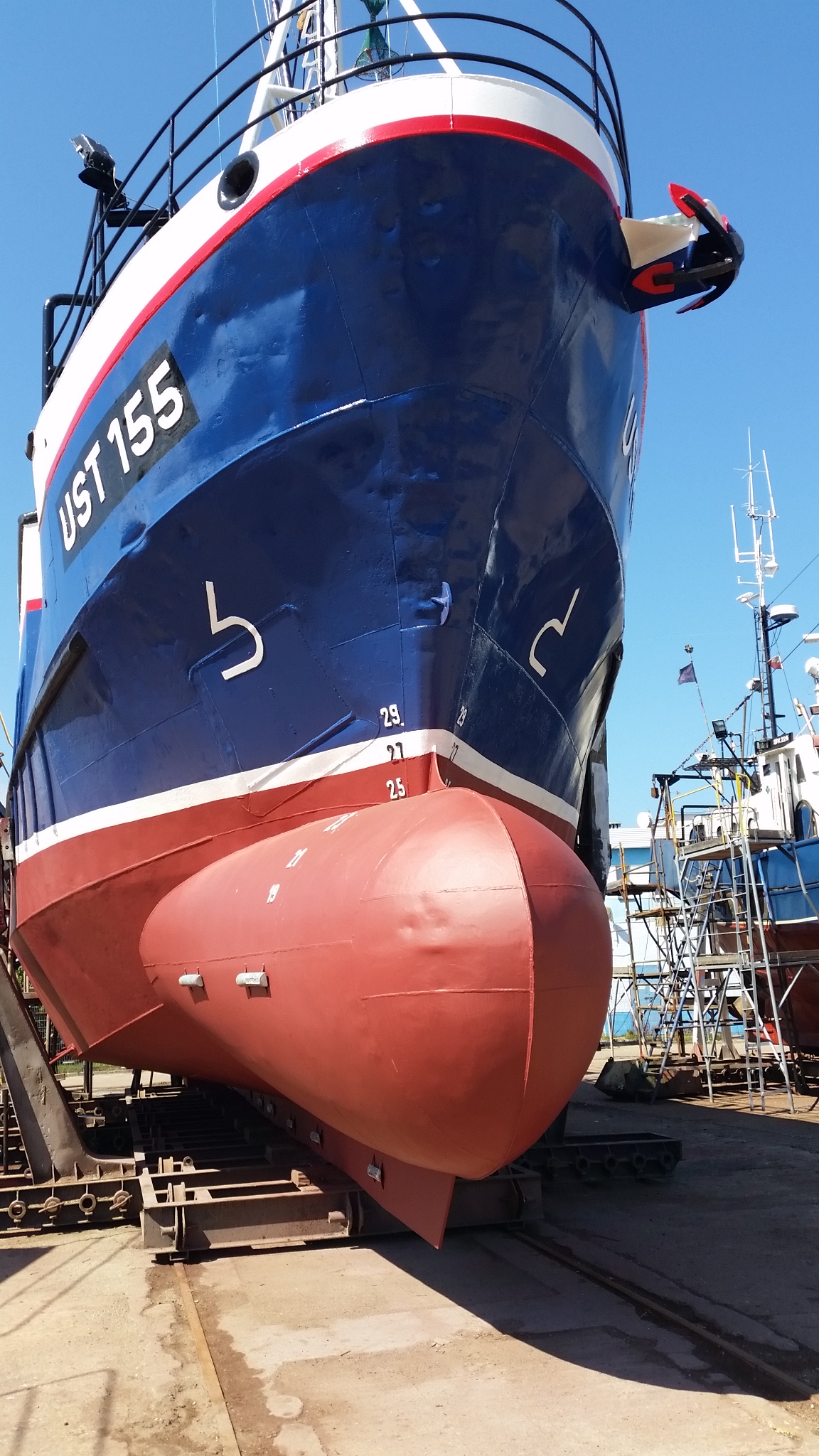 5. The Shipyard is equipped with a mechanical working hall of over 600 m2 area and element prefabrication and steel construction halls.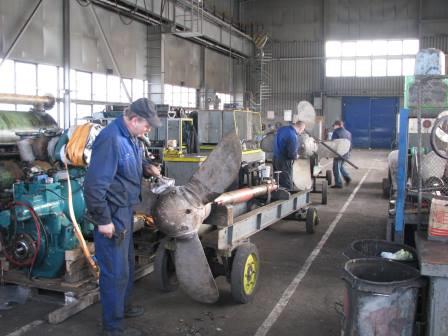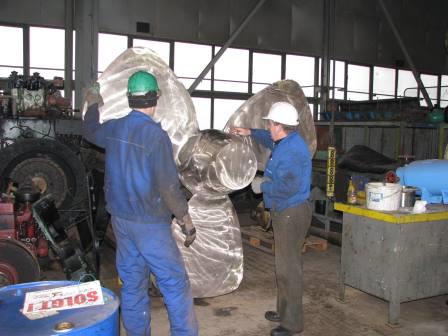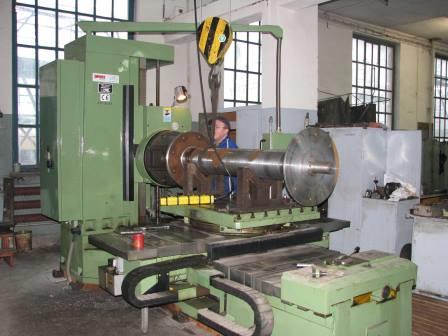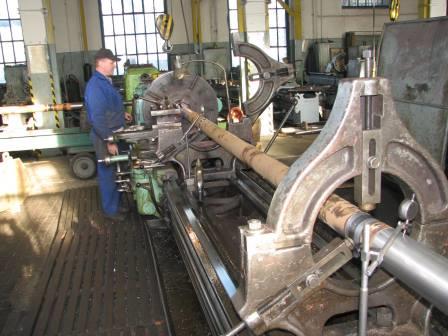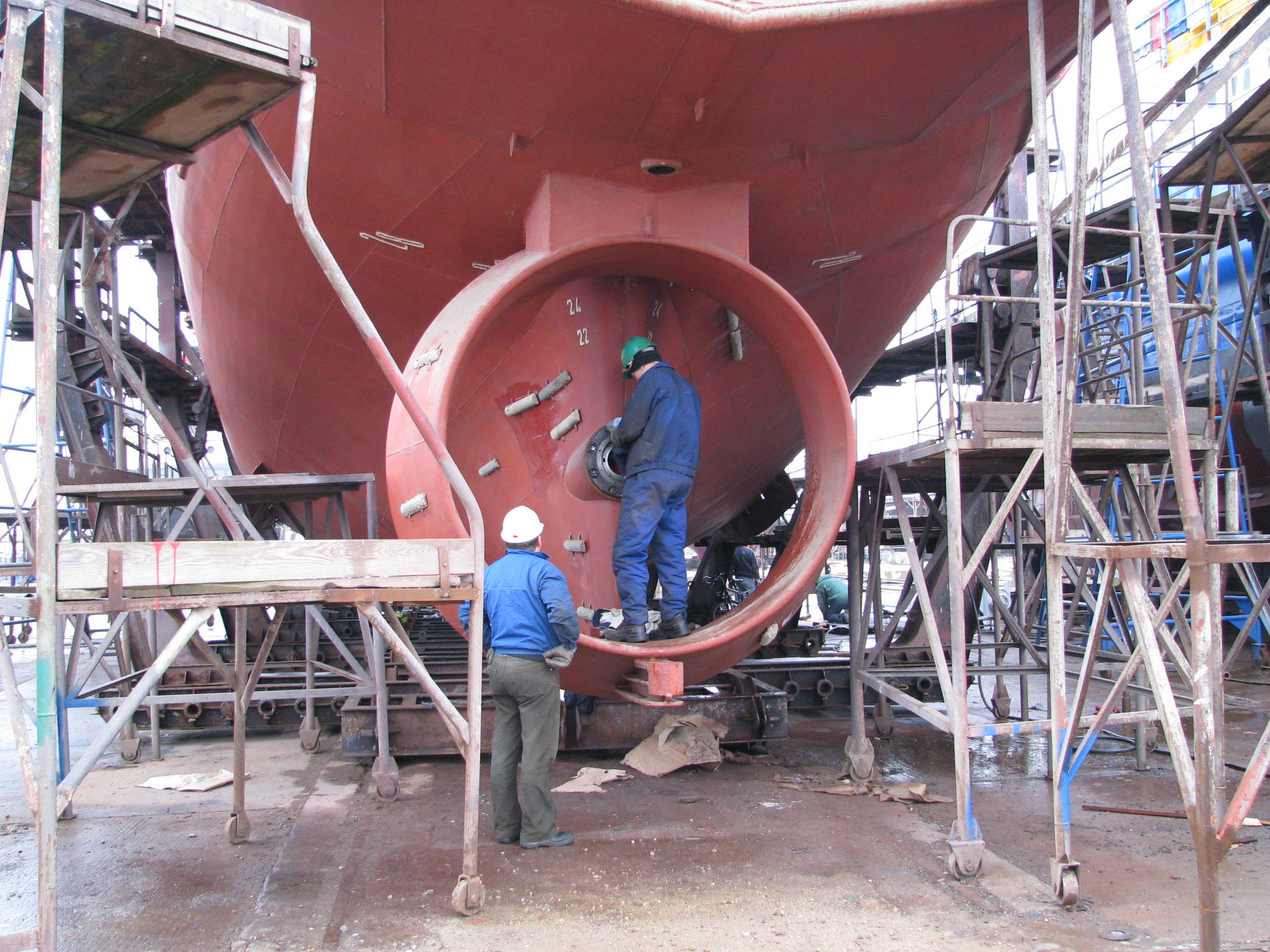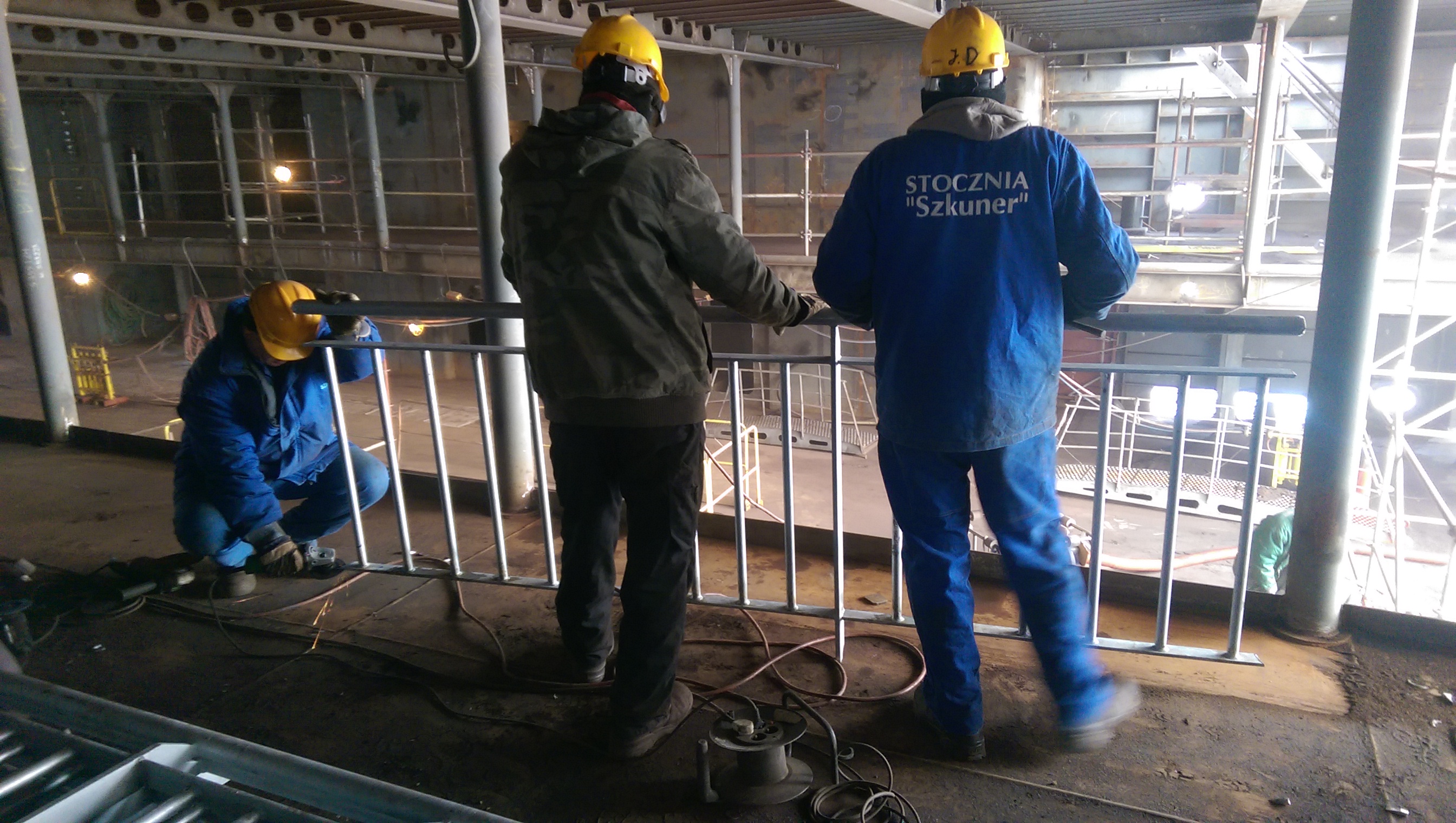 6. The Shipyard has an overhaul hall with dimensions of 38 x 18 x 8m equipped with a 8T overhead crane and fitting and welding tools. 
7. The Shipyard has a fenced warehouse yard of 4000 m area and gate shears g = 13 mm and a warehouse building for spare parts and materials.
8. The Shipyard has a 25T self-travelling crane and a 12T stationary crane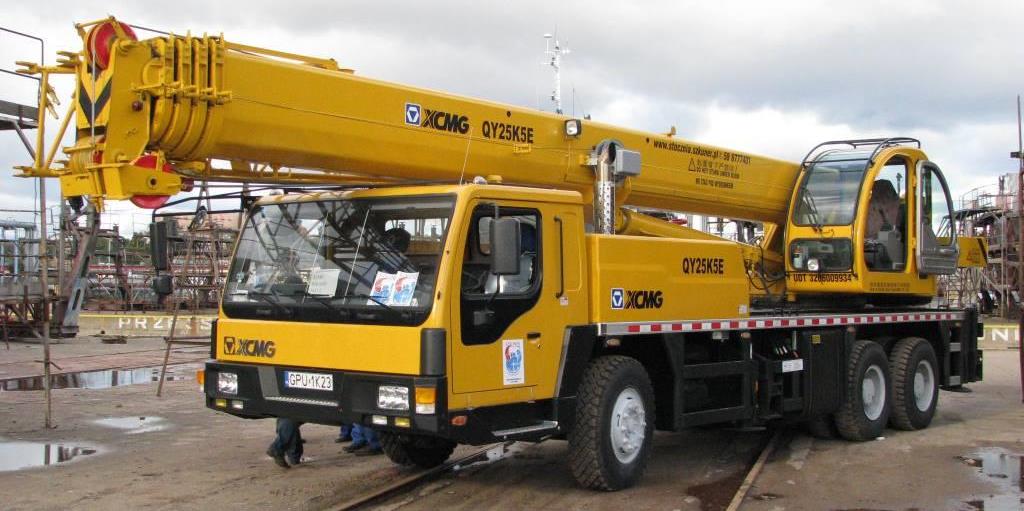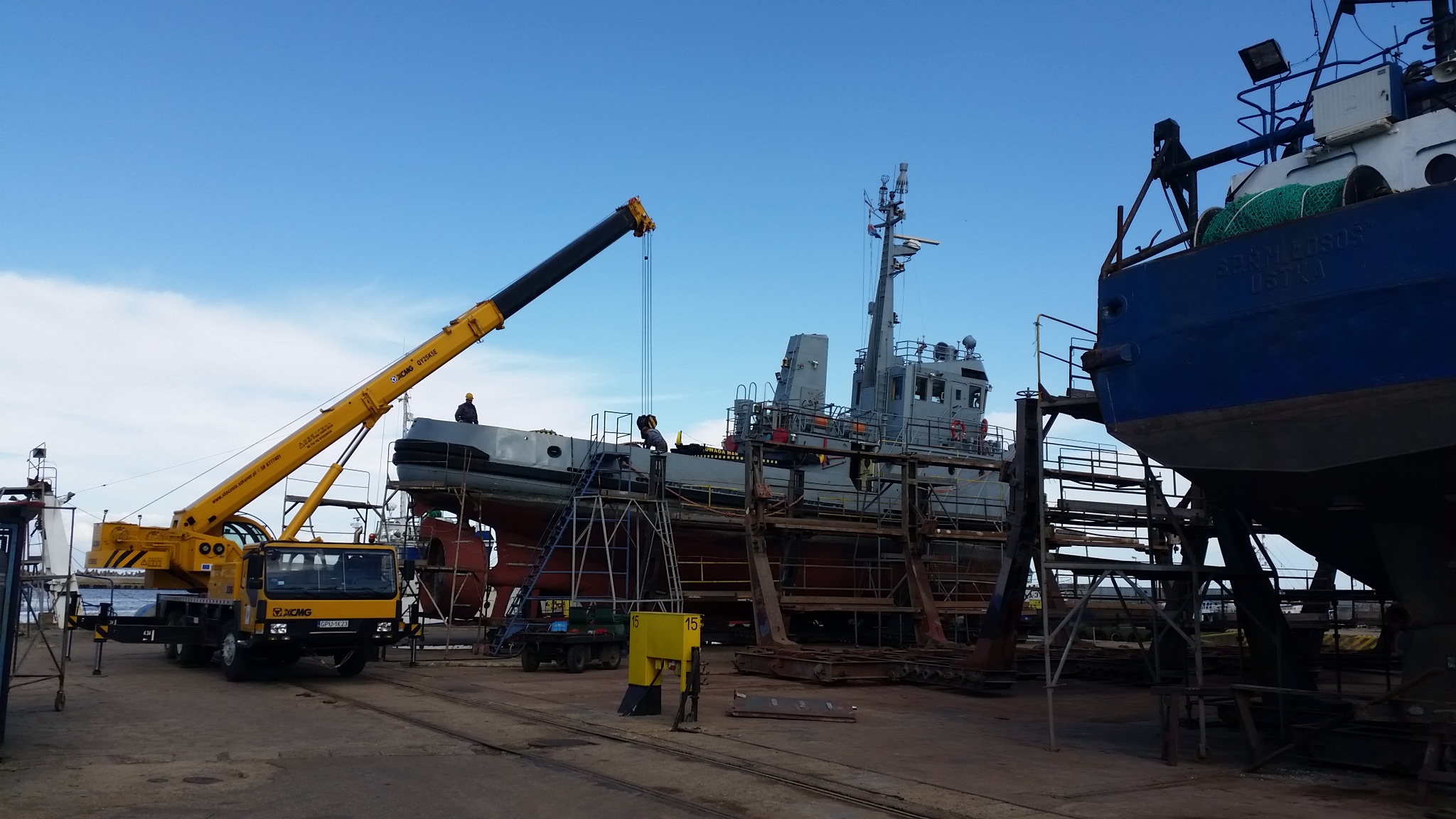 ALL CONTENT COPYRIGHT © 2015 ""STUDIO H". ALL RIGHTS RESERVED
REPRODUCTION OR REDISTRIBUTION WITHOUT PERMISSION IS STRICTLY FORBIDDEN